Wolfgang Amadeus Mozart
Wolfgang Amadeus Mozart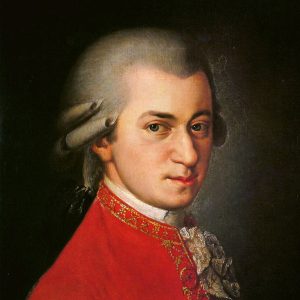 Masonic Dates
Born: January 27, 1756
Initated an Entered Apprentace: December 14, 1784
Passed to the degree of Fellowcraft: January 7, 1785
Raised to the Sublime Degree of Master Mason: March 11, 1785
Died: December 5, 1791
Mozart is by far one of my most favorite Freemasons of history. I have always loved his music and life history.
One of my favorite operas is Die Zauberflute (The Magic Flute). The Magic Flute is an opera Mozart wrote with a fellow brother mason from his lodge. It is very heavily influence by masonry but not so much just a masonic opera, but more of a Mozart opera. See my upcoming post for a more detailed breakdown of this opera.
He also composed music for the masonic degrees. You can listen to it and find a copy here.
https://en.wikipedia.org/wiki/Mozart_and_Freemasonry
Significant Events
No items found